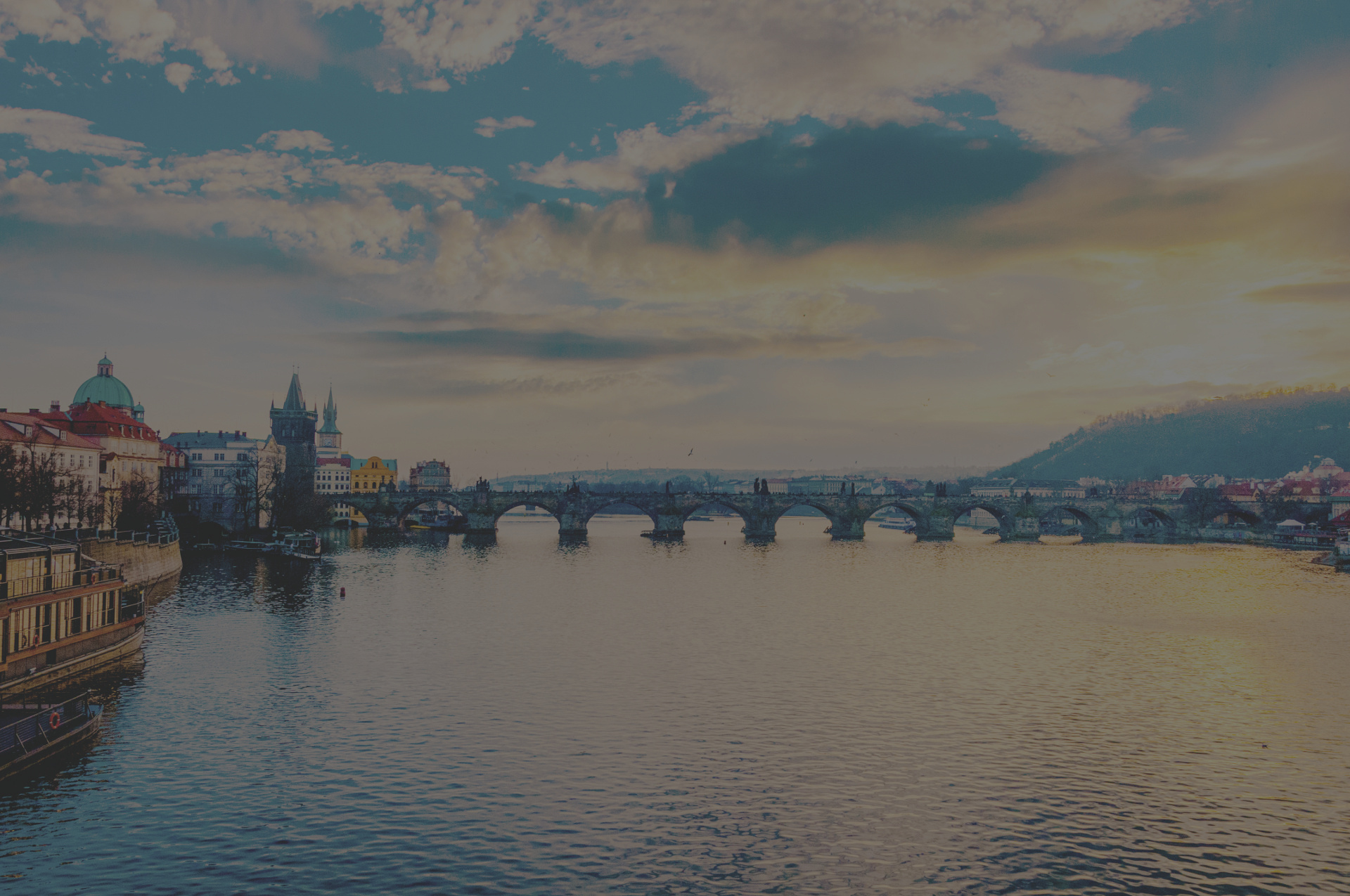 Start fresh in Prague, Czech Republic!
WHY CHOOSE CZECH REPUBLIC?
One of the 10 best destinations for expats
Safe and exciting environment for you and your family
Top-notch healthcare system
Close to multiple travel destinations
GEOGRAPHY
Logistically, Czech Republic is a very convenient place to discover Europe.
ALREADY MOVED
More than 200 EPAMers have already relocated from Ukraine, Russia, Armenia and more!
From St. Petersburg to Prague
Lev N. with his wife have recently relocated from St.Petersburg to Prague. Would you like to learn more about his journey?
From Togliatti to Prague
Aleksei Khripunov has recently relocated from Togliatti to Prague. Learn more about his journey.
10 Questions to Kristina Erofeeva. Family Relocation to EPAM Prague
Is it difficult to relocate to Czech with a family? How do the kids adapt? Find out more in our interview with Kristina Erofeeva!

INTERESTED IN MOVING TO Czech Republic?
Our team is committed to making your relocation journey as seamless as possible. Here are some frequently asked questions that may help you:
As an employee of EPAM Systems (Czech Republic), you are covered by public health insurance from your first day of employment.
Public health insurance is free in Czech Republic if medical services are provided in a public hospital/medical institution, or if the hospital/medical institution has a contract with a public insurance provider. There are many hospitals and medical institutions that offer free quality medical services.
If an employee is sick (officially confirmed by a doctor), the employee will be fully compensated for three days.
How can I get from the airport to the corporate apartment?
Upon arrival in Prague, take a taxi or Uber. Reasonable transfer costs to and from the airport are covered as a part of your relocation package. Inform the taxi provider about your payment method and keep the receipt for expense reporting.
How should I register in Prague?
Every foreigner needs to register at the Ministry of the Interior (MOI) within three working days after arrival. Registration at the MOI is assisted by EPAM and a Czech translator will assist you with registration and provide your information. You can find address of the local MOI here: http://www.mvcr.cz/mvcren/article/ministry-of-the-interior-ministry-of-the-interior.aspx
How can I get an employee card?
Non-EU citizens need to obtain a residence permit or visa in order to stay and legally work in Czech Republic. You need to apply for your employee card (EC) – a long-term residence permit that states the purpose of your stay in the country. Each EC is valid for one person, position and employer for up to two years, which is usually based on the term of the employment contract, and can be extended. Typically, an applicant is notified of their EC status within 60-90 days.
Your family must apply for a family reunion long-term visa, which is issued for up to one year. Applications for family reunion visas are typically approved within the same time frame as the main applicant's application.
EPAM will assist you and your family in obtaining an EC and long-term residence permit.
Will EPAM assist with finding an apartment?
EPAM provides a corporate apartment for the first month. During this time, it is your responsibility to find your permanent residence, using the following websites sreality.cz, bezrealitky.cz, expats.cz or a local real estate agency.